What is a Nursing Pillow?
Nursing pillows, also known as nursing cushions or breastfeeding pillows, are a great accessory for new and expectant mothers. They help to make it easier for mothers to feed their babies and can often help to reduce pain and/or discomfort caused by breastfeeding. While they may seem straightforward enough on paper, there are various types of nursing pillows with numerous benefits and features. Let's look at some of these in more detail so you can find one that's right for you!
It can offer significant benefits during breastfeeding. It's important to understand what type of pillow will suit your needs based on what you'll be using it for. Some can provide comfort during feeding sessions while others offer assistance with pain relief from the arm, shoulder, or back tension caused by holding the baby during feeding sessions. We've included details about identifying which type of nursing pillow may be right for you as well as choosing between buying just one type or more than one type.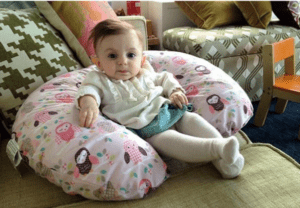 How Does a Nursing Pillow Work?
Nursing pillows provide a lot of comforts when nursing your baby. However, they can be somewhat confusing. Do you position it behind you? Can you use them during pregnancy too? There are many options on the market today, but they all serve essentially one purpose–to help mothers find a more comfortable position for breastfeeding their children. Here's how nursing pillows work and when to use them.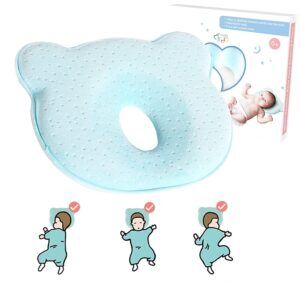 Pillows Positioning for Breastfeeding
To make sure your baby is getting a good latch, it's important to get into a comfortable position for breastfeeding. If you're breastfeeding on a couch or bed, you may find it more comfortable to nurse with a pillow supporting your back or head. You can use pillows around your sides and stomach to help keep your body upright while keeping your arm free to hold and support your baby. These pillows will also help reduce back pain. Other women prefer nursing in an upright chair with a pillow behind their backs for support instead of leaning back on an edge of a couch or bed. Just take care not to slouch so that you don't put too much strain on your spine.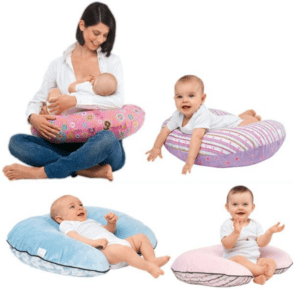 Advantages of Nursing Pillow
Nursing pillows can be extremely helpful for new mothers, but they are not always as straightforward as they may seem. There are several advantages of nursing pillows, so let's explore them! First, nursing pillows offer support to mothers who need it. These pillows are great for supporting your arms and belly when breastfeeding or bottle-feeding. Nursing pillows can provide you with extra comfort while supporting your child for an extended period of time. The cushions on some nursing pillows have a layer that allows air to flow through in order to keep mom comfortable. Additionally, most nursing pillows have zippers that allow moms to remove covers for washing. Many moms prefer using a protective cover during feedings because feeding babies is often messy. This makes cleaning a breeze! Moreover, being able to take off a cover allows airflow in order for the baby's head and face to stay cool during the warm summer months.