Christmas has arrived and you're frantically searching for the perfect baby Christmas photos to send out to family and friends. But you don't want to spend your entire paycheck on an appointment with that fancy photographer! Don't worry! We've got you covered. These adorable DIY baby Christmas photos can be done by even the most amateur photographers and still give your family the cutest photos they've ever seen!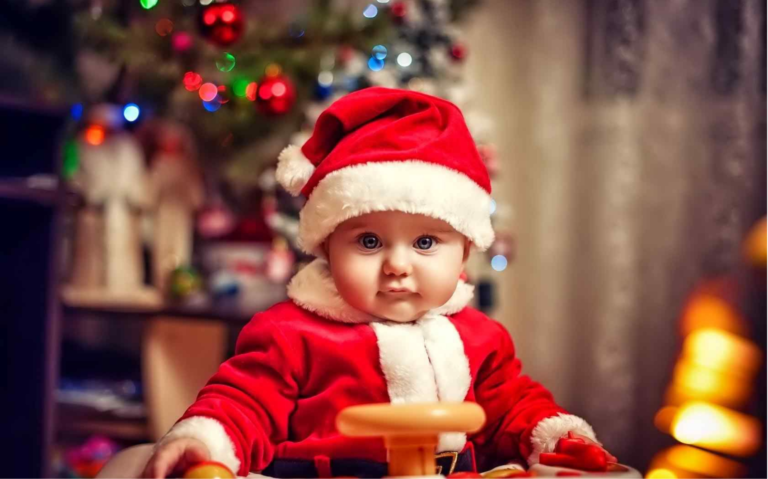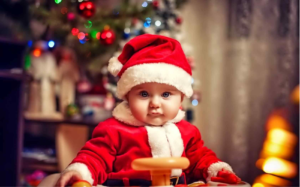 Choose Location For Photoshoot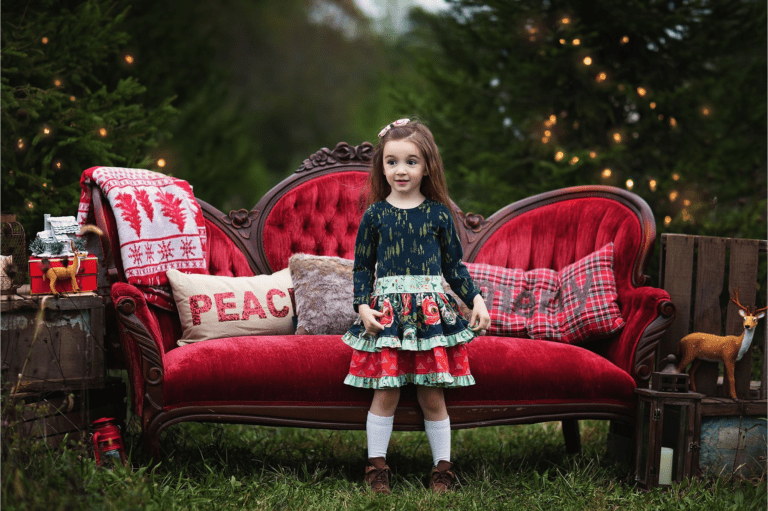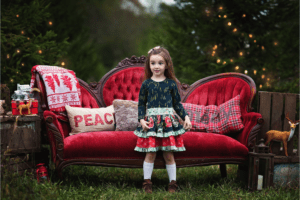 Instead of booking a photoshoot at a studio, you can photograph your baby surrounded by all their favorite things. Take photos in their bedroom, in front of a window with plenty of natural light streaming through it, or make-shift them by using sheets to create your backdrop. You'll get adorable pictures that are even more meaningful because they were created in your home with your little one's own toys and clothing. The best part? It doesn't cost anything but some time and creativity! No studio fees mean all that money you saved on not paying for photos goes straight back into your baby's college fund. And we're sure she won't mind spending her child star years working as a cashier. (Don't worry–it'll probably be worth it!)
The Perfect Christmas Light Backdrop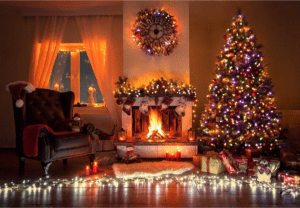 You've already got a perfect backdrop in your home, whether you know it or not. Lay your little one down on a sheet of white craft paper and snap a picture of them staring up at your family's annual Christmas light display. Voilà! You have a beautiful whimsical holiday-themed baby picture that you didn't have to pay for—and with any luck, no crying baby either.
If you don't already have an indoor light display but still want to create baby pictures for future use. Consider visiting one of many free holiday light displays around town or taking a short trip over to Fairyland in Oakland. Both locations allow photography (just be sure to be respectful) and offer festive decorations like snowflakes and Santa Claus statues as fun backdrops for baby photos. Best case scenario: you can take cute baby pictures now while it's warm out. Then combine them with your outdoor shots when winter rolls around again.
Get Into the Holiday Spirit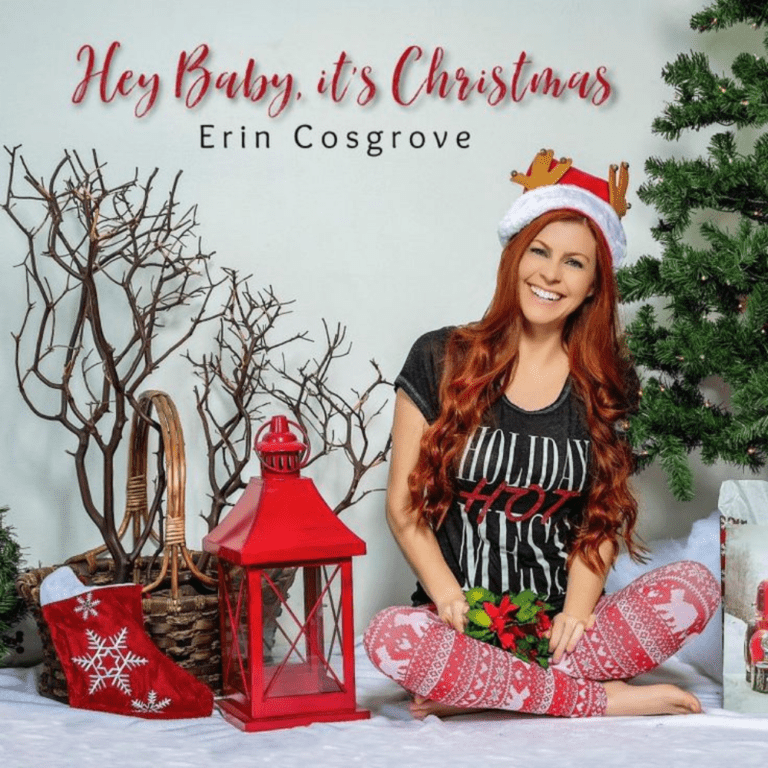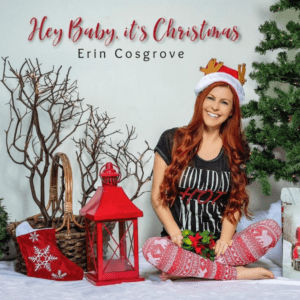 Now that you've nailed down your family holiday photoshoot, start thinking about how to creatively inject some holiday spirit into your photos. For instance, if you want to recreate a classic Santa Claus photo, why not try adding a reindeer or two? Or for something more modern, add Elves Are Real to your backdrop and set up a photo station with Elf on a Shelf toys nearby. These whimsical additions will add charm and fun to your photos and will put an extra-special touch on memories that last well beyond New Year's Day. No matter what you choose, remember that holidays are all about traditions—especially when it comes to family photoshoots!
Pick Your Outfit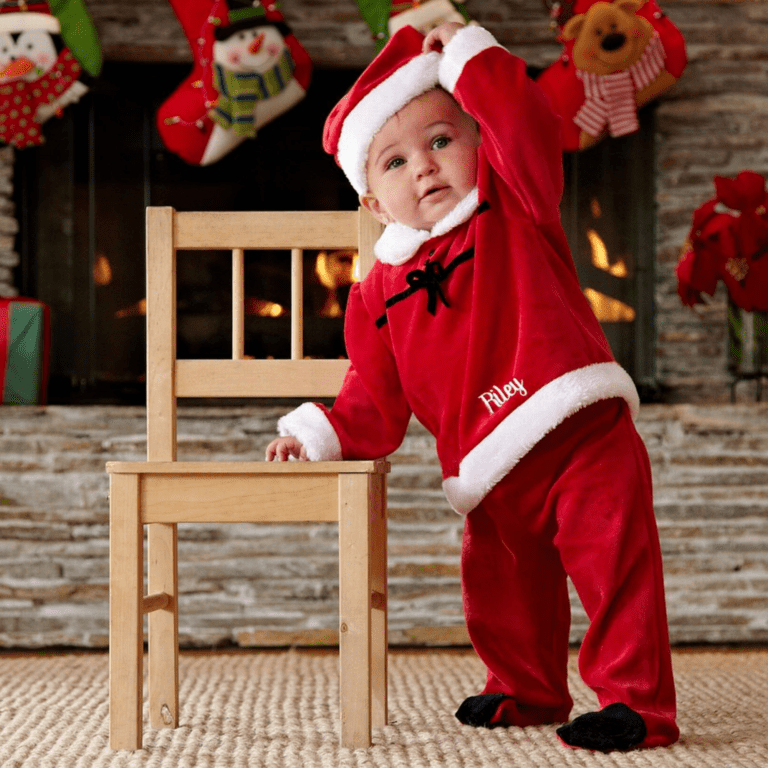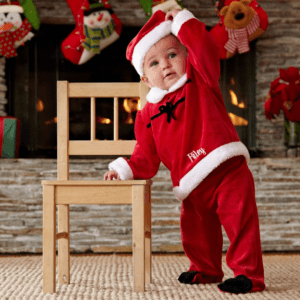 For cute baby Christmas photos, consider picking an outfit that won't wrinkle or get soiled by food. Sweaters are a fun choice—choose one that's just your style. Layered outfits are another great way to go since you can arrange them in various ways to achieve different looks. If you want to be especially creative with your baby Christmas photos, consider creating props out of household items like ribbons and boxes. You can use these items to make signs or wreaths for your baby's photoshoot! But remember no glitter anywhere near anyone's face. At all. Unless it's super-safe glitter used on glittered trees or in picture frames, in which case it's pretty much safe everywhere else too. I mean, I guess? Don't risk it, really. Glitter is always risky; keep all eye contact safe by avoiding its presence at all costs.
Consider Props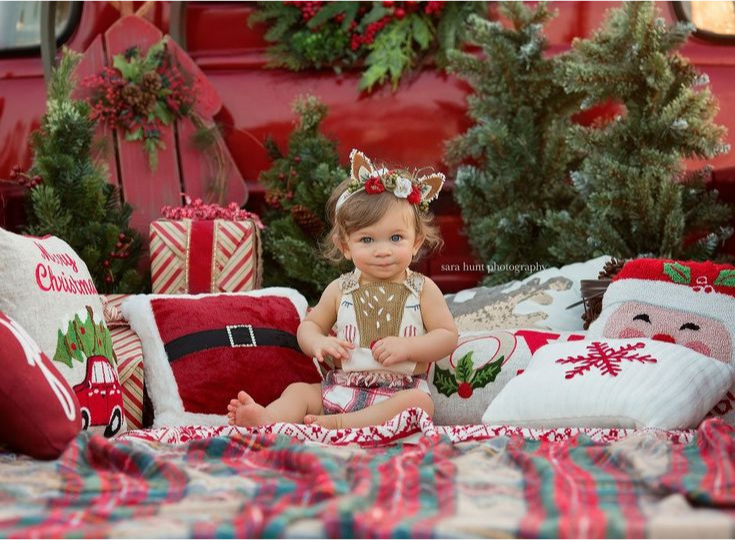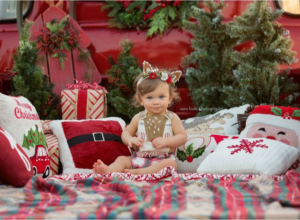 You could just take a basic photo of your baby in a Santa hat, but you could also use props to make it more interesting. Think about adding Christmas-themed elements to make it feel like a holiday photo, or surround your baby with certain items to portray them as a little adult. For example, if your child is crawling, make sure they're near something fun and safe for them to crawl towards. The goal is simply to have fun and capture some really cute pictures of your kid that will last forever.
If you want an even easier way to get great photos, try taking advantage of toys designed specifically for photography. They're made with lighting and timer functions specifically meant to create adorable shots. Some great examples include Spark's Night & Day Nursery HD Digital Projector & Camera System ($69) and Owlet's Safe & Sound Monitor ($299). Both attach to your smartphone, allow you to set up quick, simple shoots from afar. All you need is a willing subject. Click here for more details on how these work. It's not always easy or possible to get professional-looking photographs at home. But starting with a top-notch backdrop can go a long way toward improving things. And since most people take their best photos when they're fully clothed (who wants duckface?), dressing your kids up in seasonal gear adds another touch of cuteness.
Use String Light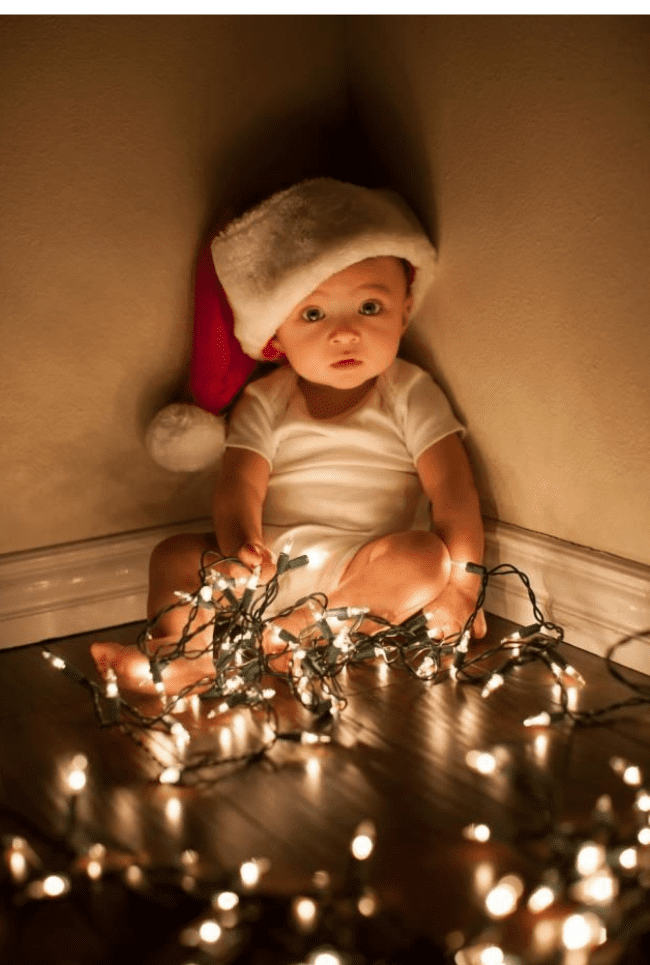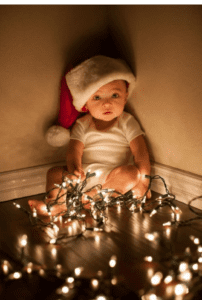 If you want an instant, cute festive decoration for your baby's room or home without spending a lot of money on decorations. Besides use string lights and decorations to create a fun background. String lights also make great custom backdrops for family photos. If you don't have string lights around your house, they are relatively inexpensive at most craft stores and can be kept up year-round. It is simple to create patterns with small items like pine cones and candles (or even some eggs if it's Easter) on your light-covered background for any holiday.
This festive decorating trick is perfect for keeping costs down during Christmastime when budgets tend to get tight! The nice thing about using string lights as holiday decorations are that they usually come in different color options as well as lighting effects such as blinking and steady colored lighting. The option to choose from different lighting settings makes them perfect for creating all kinds of backgrounds whether you want a classic glow or something trendier. Additionally, once everything has been hung up, there isn't much setup involved! You can change things out seasonally if desired by replacing bulbs throughout your string light set.
The Perfect Sleigh Ride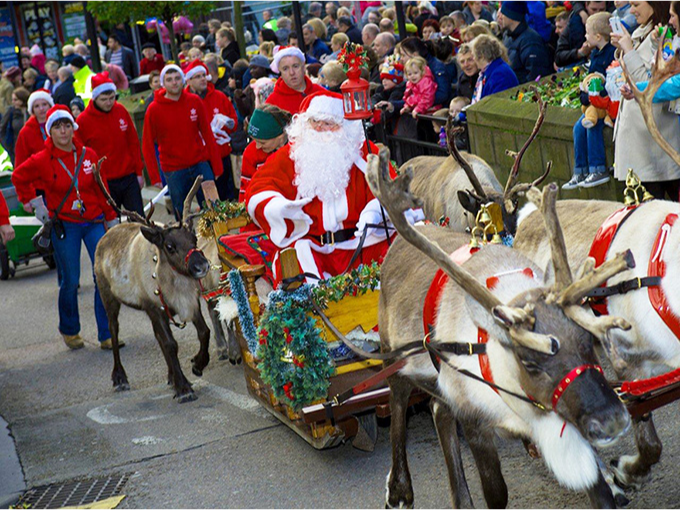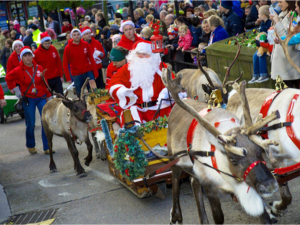 If you're using Santa Claus in your photo, make sure to get creative with his sleigh! A lot of props out there are much more decorative than they are practical, but if you want an idea that will really wow everyone, it might be worth it to splurge on something fancier. You can go for one that looks like a living room or maybe something that has Christmas lights hanging off of it. Either way, your little baby is sure to enjoy riding in style.
After all, nobody wants to sit next to St. Nick while he drives around town. And don't forget about all those reindeer who also need outfits! Make them look festive and keep them warm with something special. Add some antlers or bow ties on these guys so that they look their best during your picture-taking session! There are some cute ideas out there, so be sure to take full advantage of them!